The formerly quiet intersection of La Brea and Willoughby Avenues is rife with acticity these days, as construction forges ahead on a pair of new commercial developments.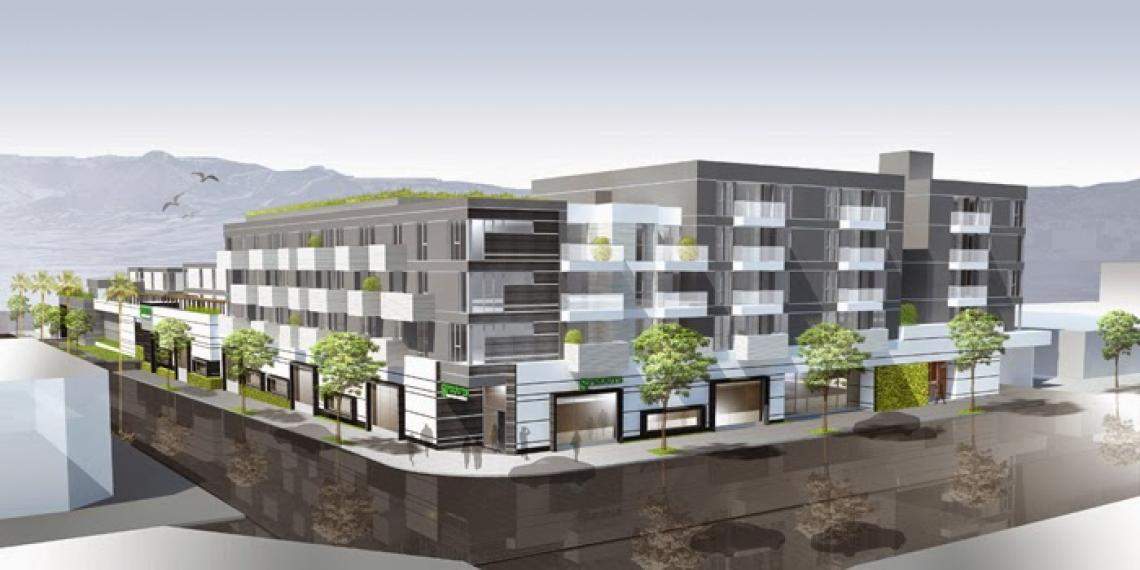 One year ago, Washington State-based developer Holland Partner Group broke ground on La Brea Gateway, a low-rise residential-retail development at 915 North La Brea Avenue. The five-story building, designed by Santa Monica-based VTBS Architects, will include 179 apartments, a 33,000-square-foot Sprouts Farmers Market and parking accommodations for up to 463 vehicles and 231 bicycles. The mixed-use complex is one of Hollywood's more contentious projects in recent memory, and shrunk substantially during the course of a decade-long fight between the project's original developer and nearby homeowners.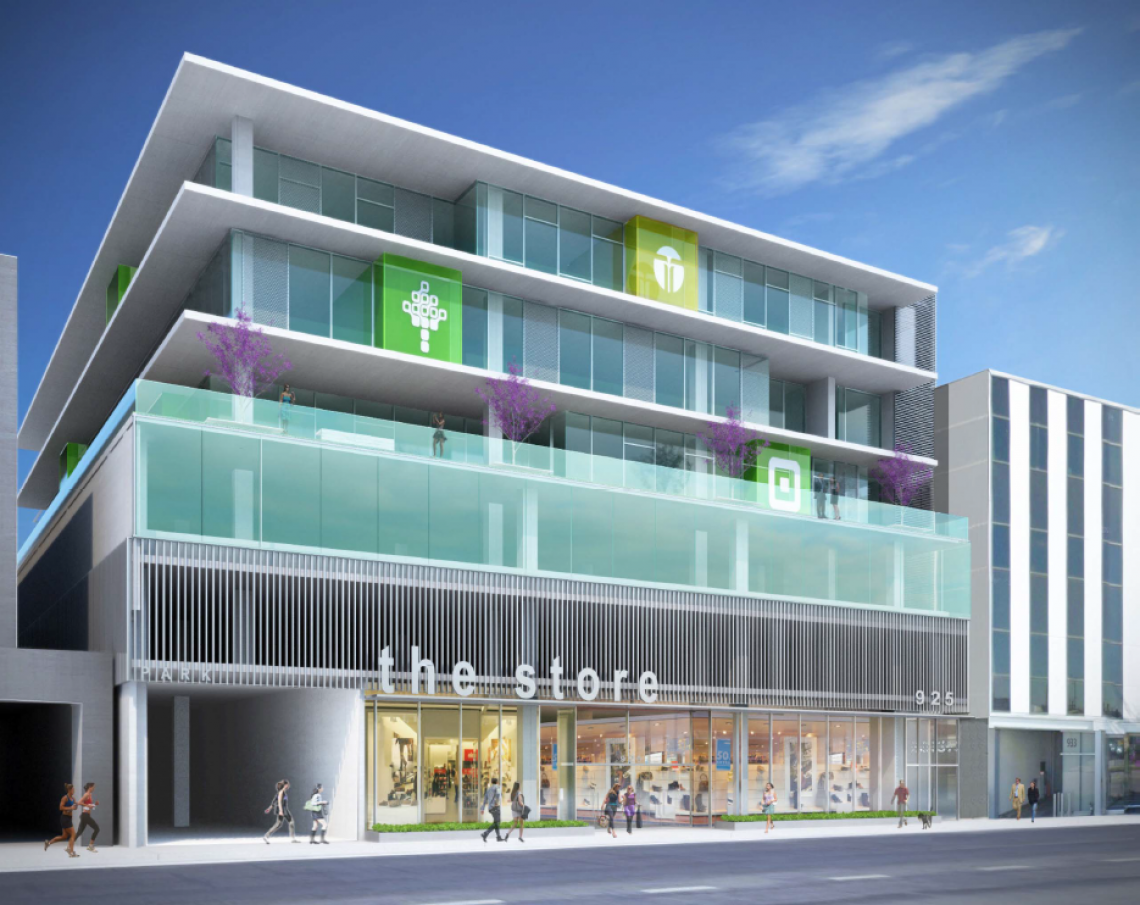 Construction has also commenced on a six-story office building on an adjacent property at 925 North La Brea Avenue. The project, designed by Shubin + Donaldson Architects, will feature approximately 50,000 square feet of leasable space, a 175-vehicle parking structure, and 15,000 square feet of ground-floor retail space.
925 La Brea constitutes a small fraction of the more than 1 million square feet of office space currently under development in the Hollywood submarket, which has experienced robust leasing activity during the past year. Notably, media giant Viacom agreed to relocate its Los Angeles operations to 180,000 square feet of the Columbia Square development in late 2014.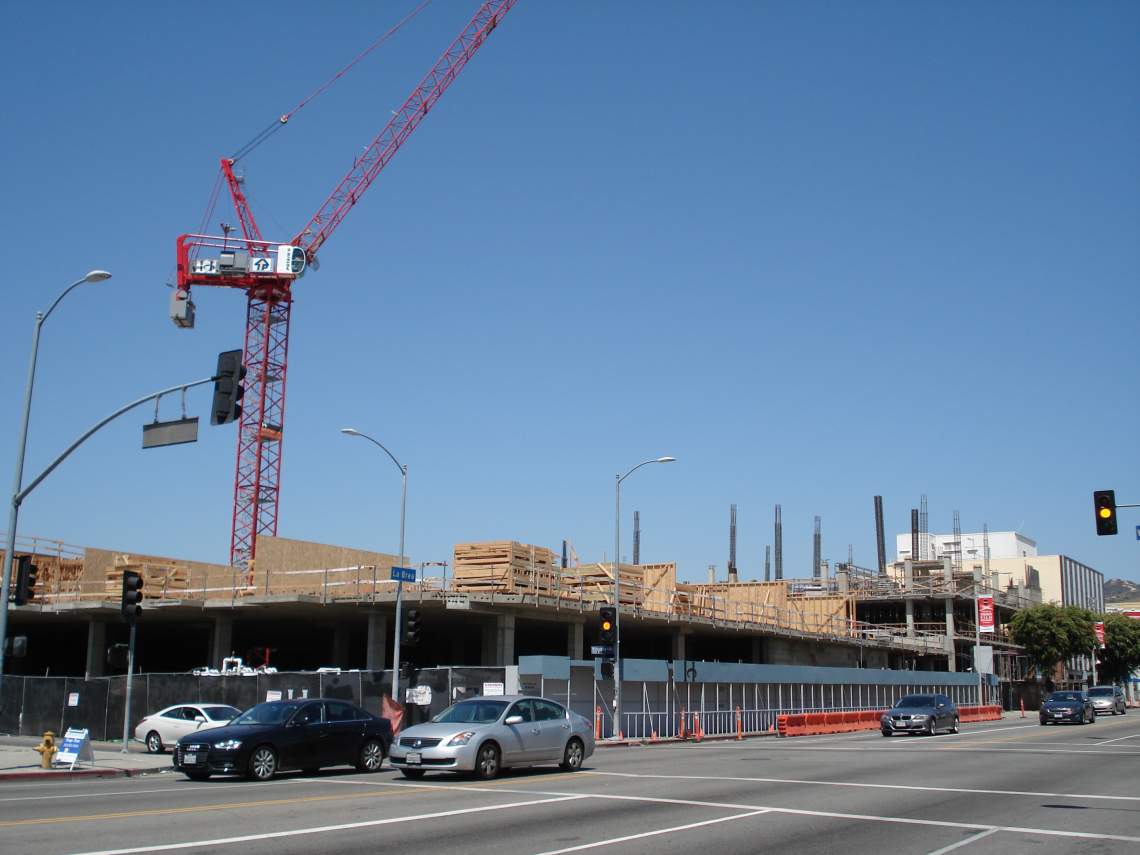 East across the street, the Hollywood-based CIM Group is in the process of obtaining approvals from the City of Los Angeles to build a third mixed-use development at northeast corner of the intersection. The proposed seven-story building, also designed by Shubin + Donaldson, would include 169 apartments and 37,000 square feet of ground-floor retail and restaurant space. The project was the subject of a minor controversy last year due to the unexpected demolition of an 80-year-old Art Deco structure which had previously stood on the property at 904 North La Brea Avenue.